Motorola Commercial Radio Accessories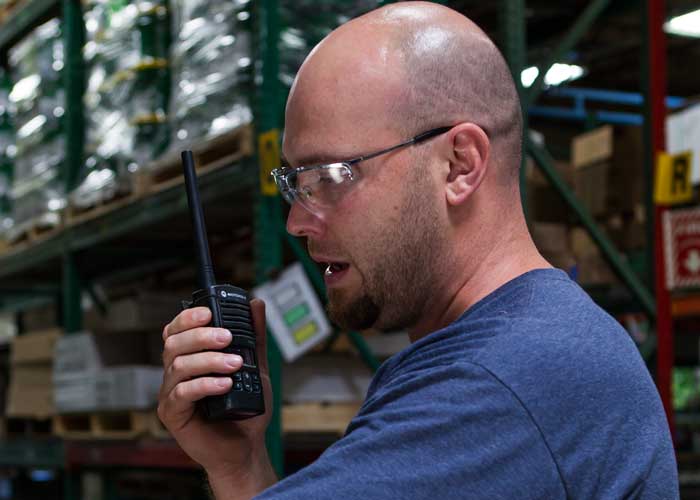 Commercial Radio Accessories
The Power Of Your Radio Unleashed
Two-way radio offers the best technology when you need instantaneous, secure and controllable communications. Using the right accessories with the radio can add real value for you by providing a complete, customized solution that is safer and easier to use with improved system performance.
Motorola Solutions offers a vast range of two-way radio accessories:
MagOne™ - Value Line
Motorola Original®
IMPRES™ - High Performance
These accessories allow Motorola to offer different tiers of solutions to best meet your specific needs. And as you would expect from Motorola, they apply the same quality and performance standards to all their accessories that they do for their radios. They are tested together as a complete system, so you can rely on them.

Commercial Portable Radio Accessories
Below you'll find proven business accessory solutions to help you work harder and smarter. Remote speaker microphones for more convenient control. Carry cases for ease of use when on the move. Earpieces to ensure privacy. Headsets for hands-free operation. High-capacity batteries to extend work time, and more. Because they all carry the Motorola Original name, they're solutions you can count on.
Learn more about Commercial Portable Radio Accessories
Commercial Mobile Radio Accessories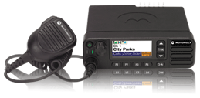 Only Motorola accessories unleash the full power of your radios. So as you deliver packages, dispatch trucks and coordinate shipments, you can work more easily and efficiently with our comfortable, convenient and practical accessories.
Combine Motorola's best-in-class radios with Motorola Original® accessories to achieve even greater efficiency and cost savings. Together, you'll rethink what's an accessory - and what's a necessity.
Learn more about Commercial Mobile Radio Accessories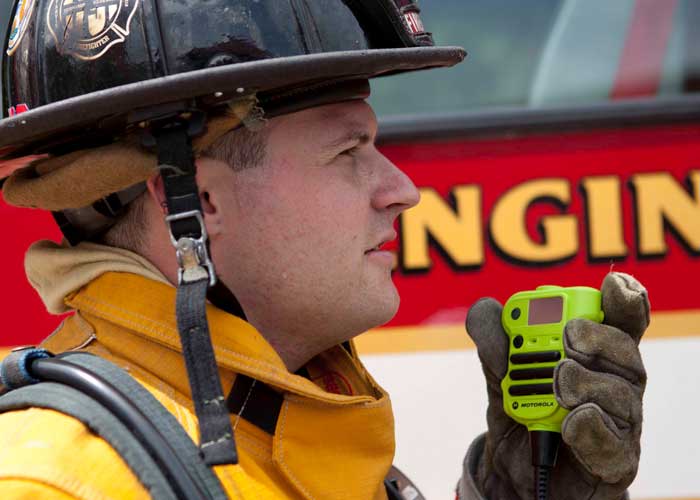 Public Safety Radio Accessories
Safety Doesn't End With The Radio
Accessories For Motorola's APX™ Project 25 Portables
Mission Critical Demands. Safety Focused
Public Safety Portable Radio Accessories

The APX P25 mission-critical two-way radio series redefines safety in portable communication. From the fire line to the factory line, APX puts the right device into the hands of the right user. Every feature and function is designed with its users in mind – from the rugged, easy to operate design to the loudest, clearest audio. The result is the ability to keep your people and community safer than ever before.
Extend the power and reliability of your radio with the only complete line of accessories designed, tested and certified for optimal performance with APX portables. This flexible portfolio offers solutions that meet your customers' specific needs. This includes a robust and complete portfolio of remote speaker microphones including the XE Remote Speaker Microphone which has been designed specifically for harsh conditions on the fireground. And the APX Mission Critical Wireless portfolio delivers best-in-class Bluetooth® wireless designed specifically for first responders. While our IMPRES smart battery and charger solutions ensure your responders have a battery that is ready to go at the moment they need it.
Every Motorola Public Safety battery, charger, audio accessory, carry case and antenna is best-in-class technology, designed and optimized specifically for your APX and XTS radio.
Learn more about Public Safety Portable Radio Accessories
Public Safety Mobile Radio Accessories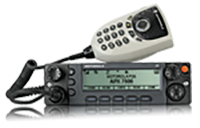 Whether you use your radio in your vehicle, on your motorcycle or at your desk, you need to know that every word is communicated and every message is heard. Every APX mobile accessory has been designed and thoroughly tested to provide the same high level of performance you expect from your radio. Many accessories from Motorola XTL radios that use O5 and O3 control heads can be reused – maximizing your investment while you maintain the latest technology.
Unique accessories such as the IMPRES™ visor microphone allow hands-free communication, while IMPRES technology helps ensure your voice is heard regardless of how closely you are speaking into the microphone or how much wind or road noise is in the background.
Our accessories deliver maximum flexibility without compromising voice and data performance.
The complete line includes: Microphones, Speakers, Sirens and Public Address Kits, Control Station Accessories, Remote Mount Cables, and Antennas.