Transportation and Logistics

Keep On Trucking with MOTOTRBO™ & GPS!
Last minute changes in cargo. Unscheduled package pick-ups. Unexpected delays on the road. Your customers depend on receiving freight at the right place at the right time, without fail.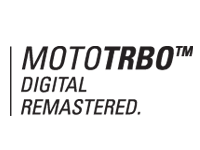 Improve Fleet Efficiency and Your Competitive Edge
Keeping your mobile workforce connected is essential to meeting these demands and protecting them on the road. How do you keep your people in contact while keeping them safe, wherever they travel? With a system that provides instant dispatch and reliable communication to manage your fleet, no matter where they go. A system so efficient and easy to use, it can improve customer service and reduce operating costs.
Exceptional Two-Way Communications
MOTOTRBO's reliable and easy-to-use digital voice/data technology provides outstanding clarity throughout the coverage area – even at the fringe. With the system, dispatch can contact a single vehicle, several trucks, or the entire fleet with one call. Mechanics can talk to each other, allowing them to easily share knowledge or quickly locate equipment on another vehicle. And with MOTOTRBO, the dispatcher can speed approvals of work orders by connecting customers directly with mechanics on the scene.
Greater Efficiency Drives Profitability
"We're a small company and I always thought that to have a tool like this at our disposal would be cost-prohibitive. It's quite the opposite. With our prior system that we had in place compared with this system, it's about a 70% savings."Â - Jack Rule, Owner, Mobile Trailer Works
MOTOTRBO with GPS and Dispatch Application Software Features
Clear and reliable connection: With the integration of voice and data
Track location:Â Real-time information on the location of every vehicle at all times
Coordinate deliveries: Which route a driver is taking and how fast it is traveling
Vehicle polling
Geo-fencing
Historical data reporting
A Solution That Works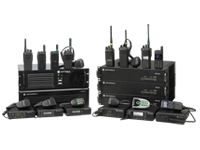 Small companies can benefit from the innovations that power MOTOTRBO with a GPS application. The system delivers exceptional digital communications that are accelerating response times and increasing productivity. It is a breakthrough solution that significantly improves a company's performance and the satisfaction of its customers. You can also profit from this cost-effective, easy-to-implement, and easy-to-use system that delivers maximum value, day in and day out.
For any company that needs to manage its mobile assets more effectively – the solution is MOTOTRBO with a GPS application.
View our range of MOTOTRBO Two-Way Radios
MOTOTRBO Applications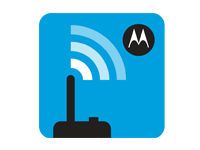 MOTOTRBO applications offer improved productivity for transportation businesses. Fleet management applications allow you to track vehicle data such as current location and current speed. For transit applications, you can also track route and schedule adherence, and get alerts when a vehicle reaches a certain waypoint. You can also track events such as engine on/off, door open/close and lights on/off, and log drivers on and off shift. This can help you guard against unauthorized deliveries. You can also connect your delivery tracking system over MOTOTRBO, using radio-attached barcode or RFID scanners.
Voice Dispatch
Giving you centralized control of your workforce, these applications offer customizable user interfaces to allow your dispatcher to coordinate your staff efficiently and effectively. They also enhance business connectivity by allowing telephony interconnections and multi-system patching.
Command and Control
These applications work behind the scenes of your MOTOTRBO network to enhance the efficiency and responsiveness of your system. Interfacing to a Work Order Ticketing system, managing alarms and telemetry, and connecting to other messaging systems, they bring significant benefits to your school.
Location
Track your vehicles and your staff for improved safety, security and accountability. These applications allow you to make the most of MOTOTRBO's GPS capabilities, and some even offer indoor location tracking capabilities.
System Monitoring
To get the best from your MOTOTRBO system, you need to know how it's performing. These applications give you a dashboard view of key metrics and parameters, with detailed logs helping you plan future growth and upgrades.
Learn more about MOTOTRBO Applications
Digital Radios vs Cell Phones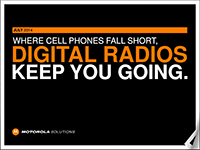 Where Cell Phones Fall Short, Digital Radios Keep You Going.
Cell phones are not suitable for your business-critical work environment. They are unreliable, higher in cost, and do not give you the safety features you need to protect your workforce.
Digital radios represent the best investment.
MOTOTRBO™ digital radios offer you a wide portfolio of radio solutions to meet your needs.
VDC Research Reveals which Technology is the Trusted Choice for Critical Mobile Communications and Savings
More than 800 professionals rank their mobile investments. Download to read how digital radios can overcome common cell phone challenges, such as:
Significantly higher total cost of ownership
18-20 percent failure rate
Poor audio quality and coverage
View Digital Radios Vs. Cell Phones Presentation
Download VDC Research White Paper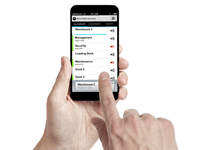 WAVE Workgroup Communications
Smartphone Application for Broadband Push-To-Talk (PTT) Capability
Communication amongst and between groups of people is a critical part of the day-to-day operations of any organization. For some organizations, mission-critical communications are inherent to the organization's mission. This is true of organizations ranging from the military to workers on an oil rig where efficient communication can be the difference between success and failure – and between life and death.
Unfortunately, effective seamless communication is not easily solved when different people with different communications devices on different networks, in different roles, need to be connected.
The WAVE Work Group Communications solution is a software platform and suite of applications that remove the technical barriers to secure instant communication across any IP network. WAVE's resiliency has been tested in some of the world's most difficult environments including battlefields, mines and the aftermath of natural disasters.
The following paper describes how WAVE creates the infrastructure required for software-based mission-critical communications. The paper provides an overview of the basic components and technologies that make up WAVE's core platform and the suite of end-user applications.
Learn more about WAVE Workgroup Communications
The Power of Your Radio Unleashed
MOTOTRBO radios are already best in class, but to help you work at your best, you need enhancements targeted to your specific workplace. Motorola has developed a line of accessories with unique features designed to optimize the performance of your radio in your work environment, unleashing the full power of the industry's most advanced digital radio platform.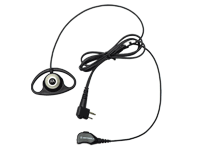 Earpieces
Transmit and receive discreetly with a variety of earpieces that feature a streamlined design and rugged cables that withstand tough conditions. With inline push-to-talk and microphones, they're easy to use on the go. Our flexible array of surveillance kits includes two-wire kits (one wire for receiving, one wire for transmitting) and more discreet three-wire kits (separate wires for transmitting, receiving and push-to-talk).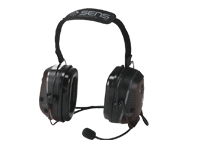 Headsets
Protect hearing and facilitate communications in noisy environments. Select from a wide range of comfortable, durable, lightweight to heavyweight headsets with noise-canceling boom microphones and in-line push-to-talk. Temple transducer headsets rest on your temple to convert audio into sound vibration and transmit it to your inner ear. You hear your radio and sounds in the surrounding environment; since the transducer sits in front of your ears, you can also wear earplugs.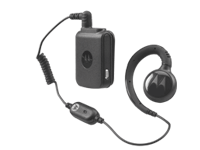 Bluetooth® Wireless for Portable and Mobile Radios
Unleash the power of your MOTOTRBO radio without wires getting in the way. Motorola's extensive suite of Bluetooth accessories free you to take the radio off your belt, leave your truck or step away from your desk (up to 30 feet away) and stay connected. Choose from covert earpieces, heavy duty wireless headsets and Operations Critical Wireless solutions that let you move without constraints around the workplace.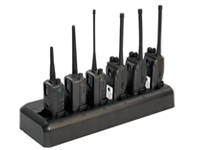 Batteries and Chargers
MOTOTRBO batteries are developed, tested and certified for optimal performance with your MOTOTRBO radios and they outperform other brands of batteries. Reduce the number of spare batteries you buy with IMPRES™ batteries. IMPRES batteries can be charged 150 additional times versus a standard battery – a 43% increase in charge cycles. Choose from single-unit, multi-unit, travel and in-vehicle chargers and be confident your radio is ready when you need it. Get the most out of every battery and eliminate the surprise of "low battery alerts" with IMPRES chargers.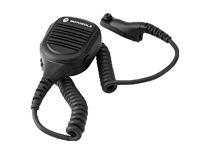 Remote Speaker Microphones
Communicate clearly in loud workplaces. Remote speaker microphones (RSM) have exclusive audio features for windy outdoor environments (windporting) and noisy environments (noise-canceling). IMPRES audio ensures your voice is heard clearer and louder regardless of how you speak into the accessory. The INC RSM suppresses extreme noise (high decibel equipment, heavy machinery) so you can be heard above all.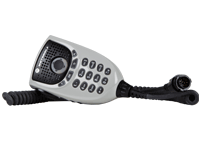 Mobile Radio Microphones
Choose microphones designed to keep workers safely connected on the move. Keypad microphones let you easily navigate menus on your radios, dial phone numbers and send text messages. The heavy-duty microphone is easy to use while wearing gloves and the telephone-style handset is ideal for discreet communication.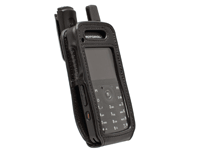 Carry Solutions
Carrying cases are available in sizes designed to fit your radio and battery and permit audio to be heard clearly. Our carry accessories keep your hands free, so you can concentrate on the task at hand. Choose from a wide range of nylon cases, leather cases, straps, holsters and clips, all designed to keep your radio protected, yet still easy to access.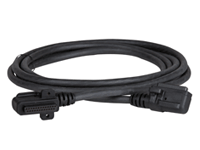 Installation and Mounting Kits
Mount your radio on a desk or in your vehicle without compromising safety. Mounting kits give you the flexibility to mount the radio under or in your dashboard, between seats or on the floor. Remote mount kits allow you to mount the radio in the truck when dash space is limited.
Downloads
Application Briefs/Fact Sheets
Brochures and Spec Sheets
MOTOTRBO Overview
MOTOTRBO Accessories
MOTOTRBO Radio Consoles
Presentations
Radios vs Cell Phones
Survey
Videos
White Papers
For more information on how MOTOTRBO can help make every route as efficient and productive as possible, contact us today.