Public Safety
You are Ready for the Next Call. With APX™, So is Your Radio.
The World's Leading P25 Platform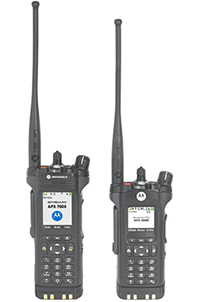 In an emergency, other first responders may be a few feet or several miles away. When every second counts, you need a radio you can rely on to get the job done. Since coordinating response and protecting lives is at the heart of every mission, every two-way radio transmission is crucial. Every radio has one job and one job only: to keep you safe.
ASTRO 25 is the leading Project (P25) standards-based system used by over 11,000 agencies around the world. With uncompromising real-world performance and legendary Motorola reliability, the ASTRO 25 solution continues to evolve, adding practical innovations and performance-driven capabilities that enable government agencies to protect the communities they work in and support neighboring communities through interoperability.
The APX P25 two-way radio series redefines safety in communication. APX puts the right device into the hands of the right user. Every feature and function is designed with its users in mind – from the rugged, easy to operate design to the loudest, clearest audio. The result is the ability to keep your people and community safer than ever before.
Immediate and Assured Voice in an Emergency
When the emergency is critical, a call for help must get through. Motorola's ASTRO 25 system is a dedicated communication system optimized to make sure the voice call gets through even during times of peak demand.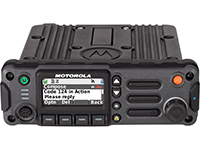 Accessibility in Challenging Environments
Tunnels, high rises and sub-basements create unique challenges for wireless communications, but ASTRO 25 is optimized to handle them. We offer unique solutions to minimize interference in specific environments.
Reliable Voice and Data Integrated as One
Expanding your data usage while maintaining mission-critical voice, ASTRO 25 provides reliable, always-available communications so multiple agencies can share voice and data communication simultaneously among their teams, deploy resources efficiently, maintain communication security and track personnel.
Future-Ready Platform
ASTRO 25 and APX radios are flexible and future-ready, adapting to your communications needs and evolving to support new technologies and applications, so you can be ready for the next call the moment it happens.
Interoperability on Demand
A variety of Motorola's APX radios work across P25 systems and digital and analog networks to achieve true interoperability. Some of these radios, such as the APX 7000/7500, offer not only this, but also the means to communicate seamlessly through any two frequency bands.
Safety Doesn't Stop with the Radio
Motorola P25 APX radios deliver what first responders need to increase their safety and improve their situational awareness.
Get the most out of your APX radio by extending its power and reliability with APX accessories. They are the only accessories tested and certified for use with APX radios. Motorola's accessories endure rigorous testing to help keep you safer. There's simply no substitute for APX accessories.
Hazards that can impede other batteries don't affect Motorola's. We build superior batteries specifically for Motorola radios, then test them in real-world conditions against other manufacturers to prove they are the toughest and most reliable around.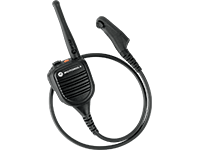 IMPRES™ Smart Audio Accessories
Be clearly heard the first time and eliminate repeating yourself. Whether you need to talk loudly or quietly, into or away from the accessory, IMPRES Audio lowers the loud talker level and raises the soft talker level automatically so listeners do not have to adjust the volume depending on who is talking.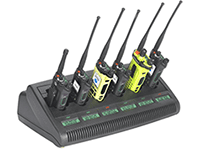 IMPRES Smart Energy System 
Get the most out of every battery by eliminating the surprise of "low battery alerts." IMPRES chargers tell you exactly how much capacity is in an IMPRES battery before you attach it to your radio and exactly when an IMPRES battery has reached the end of service life.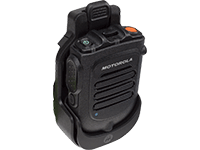 Mission Critical Wireless Bluetooth® Accessories
The APX Mission Critical Wireless portfolio is skillfully engineered to give first responders enhanced security, quick pairing and fast PTT. Motorola's earpieces provide exceptional audio clarity and volume so messages come through loud and clear in noisy settings. The discreet earbud, which looks like a consumer device, offers private listening in noisier environments. Durable yet lightweight, these wireless accessories fit snugly and comfortably for long shifts.
Downloads
Brochures and Spec Sheets
APX Overview
Videos
White Papers
Contact us for more information on the most complete lineup of two-way radios designed to keep you safe.