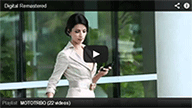 Keep up to date with the latest industry news, subscribe to the Midstate Mobile Radio newsletter. Please enter your email address below.

In Car Video Systems
MVX1000 In-Car Digital Video System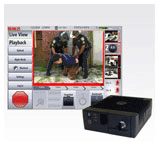 As in-car video becomes a necessity in law enforcement, we deliver the MVX1000. From its rugged, solid-state form factor to its intuitive user interface, the MVX1000 In-Car Digital Video System is designed to capture high-quality video in the vehicle while letting you focus on your job.
The solid-state hard drive records video, audio, and GPS location. At the station, download data to the server – wirelessly, or over a wire. Video, audio, and data streams can be reviewed or exported as evidence. Correlate video from multiple cars – or with additional software, integrate fixed-video feeds and audio logs to reconstruct an incident, minutes or months after it occurs.
MVX1000 In-Car Digital Video System
Please contact the experienced team at Midstate Mobile Radio for more information on our products and services.
You can also call us locally at (609) 888-1234