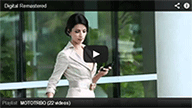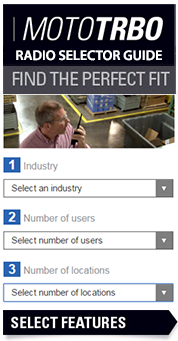 Keep up to date with the latest industry news, subscribe to the Midstate Mobile Radio newsletter. Please enter your email address below.

Motorola MT1500 Portable Two Way Radio
Power and Performance That Move With The Times
Motorola's MT 1500 portable radio is a power-packed solution that is rich on features and high on quality. This durable, day in, day-out performer offers two-way analog functionality in a compact, lightweight design that moves with the times.
Available in the 800 frequency band, the MT1500 radio offers Analog Type II Trunking or Conventional Analog with MDC 1200 Stat Alert. Key software features expand its operation to three zones and multiple systems, including conventional and wide area SmartZone.
Small but powerful. Simple yet solid. Feature-rich and economical. Motorola's MT 1500 portable radio is the analog that stands out in the field.
MT 1500 Portable Radio Features
Available in 800 frequency band (806-870 MHz)
3-watt power
Supports Motorola Analog Type II Trunking and Motorola Analog Conventional
Offers key software features:
48 channels
3 zones
Wide Area SmartZone
Call Alert Decode
Priority Scan
Select Radio Inhibit
Meets Military Standards 810 C, D and E
Utilizes Customer Programming Software and supports USB and RS-232
Compatible with XTS 3000, XTS 3500, XTS 2500, HT 1000, MT 1000 and MTS 2000 accessories
Supports enhanced audio features: noise reduction software and audio gain control
Motorola MT1500 Models
The Motorola MT1500 is available in the following VHF, UHF, and 800MHz models.
H67KDD9PW5_N MT1500 48 Channels, 1-5W, VHF (138-174 MHz)
H67QDD9PW5_N MT1500 48 Channels, 1-5W, UHF (380-470 MHz)
H67SDD9PW5_N MT1500 48 Channels, 1-5W, UHF (450-520 MHz)
H67UCD9PW5_N MT1500 48 Channels, 1-3W, 800 MHz (806-870 MHz)

All MT1500 models include:
Battery (NiCd, 1525 mAh, 7.5V - NTN9815)
Antenna (8505518V01 VHF / NAD6549 UHF / 8505241U03 800 MHz)
3 Programmable Side Buttons
Orange Emergency Button
16 Position Mode Rotary Select Switch
4 / 12 / Front Mount Alphanumeric Display Lines / Characters Per Line
On / Off Volume
Low Battery Alert Tone
Noise Reduction Software
1 Top Mounted Programmable Three Position Concentric Switch
Weather Sealed Universal Connector
Bi-Color LED Indicator
Detachable Belt Clip
Audio Gain Control
One Year Warranty
Downloads

Please contact the experienced team at Midstate Mobile Radio for more information on our products and services.
You can also call us locally at (609) 888-1234