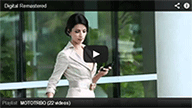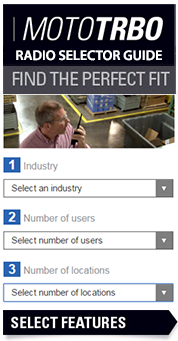 Keep up to date with the latest industry news, subscribe to the Midstate Mobile Radio newsletter. Please enter your email address below.

Motorola EX560XLS

Submersible, Compact and Lightweight, Clear Audio
Designed to operate in the harshest of outdoor environments, Motorola's EX560XLS two-way radio delivers exceptional quality, performance, durability and reliability, keeping users in contact when conditions turn rough. This compact, rugged radio is built for durability. The EX560XLS two-way radio is rated IP67 for resilience to the ingress of dust and water. Ideal for even the harshest outdoor working environments, the EX560•XLS two-way radio helps to ensure constant communication.
With its compact and lightweight design, the EX560XLS will not hamper your users during work routines. It has six simple, programmable buttons to ensure fast communication and an ergonomically designed Push-to-Talk button that provides easy operation, even with gloved hands.
Motorola EX560XLS Features
IP67 Submersible with Standard Battery
Up to 160 Conventional Channels and/or 15 Trunked Zones
Up to 99 Channels per Conventional Zone and up to 16 Talkgroups per LTR® Zone
12.5/20/25 kHz Switchable Channel Spacing
Small Size and Light Weight
14 Character Alphanumeric Display
Limited DTMF Keypad
2 Programmable Side Buttons
3 Programmable Front Buttons
Programmable Emergency Button
X-Pand™ Technology
Internal VOX
Priority or Dual Priority Scan (Conventional Only)
Channel/Zone Selection Programmable on top or front of the radio
Busy Channel Lockout
Home Channel Revert (LTR® Operation Only)
Clock and Alarm
Adjustable Power Levels
Battery Gauge and RSSI Indicator
Quik Call II Encode/Decode (Conventional Only)
Programmable Buttons
High/Low Power
Channel Scan
Repeater/Talkaround
Home Channel Revert Auto Key (LTR® Mode)
Monitor
Emergency
Light
Radio Call
Tight/Normal Squelch
Keypad Lock
Volume Set
Speed Dial
MDC Signaling on Conventional and LTR® Modes
MDC1200 Emergency Signaling (Encode)
MDC1200 Call Alert (Encode/Decode)
MDC1200 PTT-ID (Alphanumeric ID - Encode/Decode)
MDC1200 Selective Call (Encode/Decode)
MDC1200 Radio Check (Encode/Decode)
MDC1200 Selective Radio Inhibit (Decode)
Motorola EX560XLS Applications
Ideal for: Civil Engineering, Construction, Forestry, Manufacturing, Outdoor Security, Petrochemical, Quarrying and Utilities.
Motorola EX560XLS Models
UHF
AAH38RDF9DU6AN
EX560XLS 160 Channels, 15/16 Trunk Zones/Talkgroups, 1-4W, 403-470 MHz UHF
All Motorola EX560XLS models include:
Standard Battery (Li-ion, 1400 mAh, 7.5V)
Standard Charger (120V Single Unit Rapid Rate Chrger)
Standard Antenna (UHF)
Carry Holster
Three Year Warranty
Motorola EX560XLS Accessories
You'll Rethink What's an Accessory – and What's a Necessity
Motorola radios are already best in class, but to help you work at your best, you need enhancements targeted to your specific workplace. Motorola has developed a line of accessories with unique features designed to optimize the performance of your radio in your work environment, unleashing the full power of the industry's most advanced digital radio platform.
As you walk from the production line, across hotel grounds, or to the store stockroom, you can work more easily and efficiently wearing a comfortable, convenient accessory. Combine Motorola's best-in-class radios with accessories to achieve even greater productivity and cost-savings. Together, you'll rethink what's an accessory – and what's a necessity.
That's why it's important to use Motorola tested and certified accessories with your Motorola radios. They're the only ones designed, built and tested with your radio to optimize its performance.
View the Motorola Original Accessories for the Motorola EX560XLS
Please contact the experienced team at Midstate Mobile Radio for more information on our products and services.
You can also call us locally at (609) 888-1234