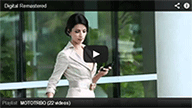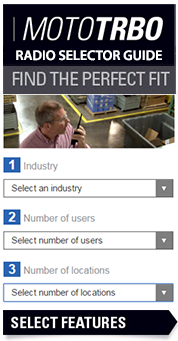 Keep up to date with the latest industry news, subscribe to the Midstate Mobile Radio newsletter. Please enter your email address below.

Motorola CP200 Portable Two Way Radio
VHF & UHF, 4 and 16 Channels
Radio hardware features:
4 and 16 Position Rotary Channel Selector with Stop
(Depending on Model)
2 Programmable Side Buttons
Operator friendly controls and features include:
Large Rotary Channel Selector
Rotary On/OFF and Volume Control
Accessory Connector for convenient access
Battery Latch Lock
Large Textured PTT
Spring Action Belt Clip
Rugged, Die-Cast Chassis
Two Programmable Option Buttons
Motorola CP200
One of the Latest Additions to Motorola's Two-Way Product Line
The Radius CP200 portable two-way radio delivers the quality features you want at a very competitive price. To provide the range that's best for your business, the CP200 radio is available in both 4 watt UHF and 5 watt VHF models. Powerful 500 mW audio output penetrates noisy environments, providing clear, crisp audio at any volume.
A lightweight, ergonomic design makes the CP200 radio comfortable to carry and operate, even while wearing gloves. A range of battery choices along with rapid recharging capabilities help ensure your radio is ready when you are. Programmable option buttons make it easy to customize your radio with your choice of features. The CP200 radio offers the increased communication flexibility of push-to-talk radio ID and selective call.
Rugged and reliable, the CP200 radio has undergone rigorous testing in the design process using U.S. Military Standards – so you can rest assured the radio will hold up even under the most demanding conditions. These tests are designed to simulate the very harshest environments, including Blowing Rain, Salt Fog, Blowing Dust, Vibration, Shock, and Temperature Storage.
Motorola – a name you know and trust. For more than 75 years, Motorola has been a leader in creating state-of-the-art wireless communications for people like you. The CP200 two-way radio upholds that superior standard. And the Motorola CP200 is backed up by a 2-year warranty on parts and labor. So when you select the CP200 portable, you'll experience the same exceptional quality you've got to come to expect from all Motorola radio products.
Motorola CP200 Features
The Motorola CP200 has the following features:
4 or 16 Channels


Large Rotary Channel Selector
Changes channels quickly and easily


12.5/25 kHz Switchable with X-Pand Technology


Tricolor LED
Indicates radio status and battery level


2 Programmable Side Buttons
Supports your choice of up to four product features


Time-Out-Timer ·Busy Channel Lockout


Rugged, Die-Cast Chassis
With polycarbonate housing for greater protection


Internal VOX - Allows hands-free operation. When used with a headset, your hands are free to work because your voice and not the PTT button, activates transmission.


Large, Textured Push-to-Talk Button


Easy to find and use, even when wearing gloves


Single Priority Scan - Programmable to an option button or channel location, this capability lets the dealer create one customized list of channels you want scanned -- in the order you designate.


Battery Status Indicator - Uses both visual and audio signals. The Tx LED glows green, yellow or red to let you know battery status at all times. A double beep at power up indicates the battery is fully charged.


Reliable Durability - The CP200 met and surpassed military certifications and underwent 11 of the rigorous MIL-STD 810 C, D & E endurance tests and easily distinguished itself. Additionally, the CP200 has passed Motorola's own Accelerated Life Testing, which simulates years of rugged usage in the field.


Adjustable Power Levels


MDC1200 PTT ID (Encode)
Sends unique digital ID information when transmitting


Quick Call II (Decode)
Lets individuals or groups receive selective pages via radio tones
Motorola CP200 Models
VHF
AAH50KDC9AA1-N
CP200 146-174 MHz VHF, 4 Channel, 1-5 Watt
AAH50KDC9AA2-N
CP200 146-174 MHz VHF, 16 Channel, 1-5 Watt
UHF
AAH50QDC9AA1AN
CP200 403-440 MHz UHF 4 Channel, 1-4 Watt
AAH50QDC9AA2AN
CP200 403-440 MHz UHF 16 Channel, 1-4 Watt
AAH50RDC9AA1-N
CP200 438-470 MHz UHF, 4 Channel, 1-4 Watt
AAH50RDC9AA2-N
CP200 438-470 MHz UHF, 16 Channel, 1-4 Watt
AAH50SDC9AA1AN
CP200 465-495 MHz UHF, 4 Channel, 1-4 Watt
AAH50SDC9AA2AN
CP200 465-495 MHz UHF, 16 Channel, 1-4 Watt
All Motorola CP200 models include:
Standard Battery (NiCD, 1100 mAh, 7.5V)
Standard Charger
Standard VHF/UHF Antenna (VHF Heliflex / UHF Whip)
3" Spring Action Belt Clip
Two Year Warranty
Operator Manual Kit
Motorola CP200 Applications
The CP200 portable can be used for a variety of applications.
Here are a few examples of some key industries:
Education
Managing administration or security on large campuses requires keeping in touch with your colleagues. The CP200 portable radio gives you easy contact with the colleagues who can help you keep everything under control.
Hospitality
Whether you're coordinating staff for a conference or requesting a quick room change for a last minute guest, you need communication that won't slow you down. The lightweight, ergonomically designed Motorola CP200 portable radio is comfortable enough to use and carry all day.
Retail
In the retailing industry, great customer service depends on fast response. The CP200 radios let you connect at the touch of a button with a store or stockroom personnel to get the information you need – when you need it.
Security
When an alarm signals an illegal entry into the building you're securing, you don't have a moment to use. The CP200 radio gives you the up-to-minute communication you need to alert coworkers or request backup at the touch of a button.
Download

Please contact the experienced team at Midstate Mobile Radio for more information on our products and services.
You can also call us locally at (609) 888-1234