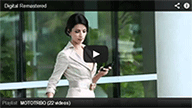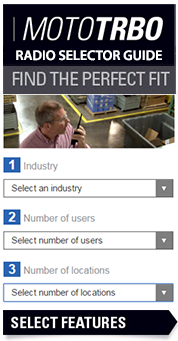 Keep up to date with the latest industry news, subscribe to the Midstate Mobile Radio newsletter. Please enter your email address below.

Motorola CP185

Enhanced Functionality, Reliable Communication – for a Higher Level of Productivity
Easy, discreet and prompt communication with your workforce is vital to improving response time, strengthening employee efficiency and increasing customer satisfaction. Motorola's CP185 two-way radios provide a durable, high-quality voice communication solution that helps your business increase productivity and provide excellent customer service.
Ideal for educational institutions, retail and hospitality businesses, service and manufacturing industries, the Motorola CP185 brings you a robust two-way radio solution. With its ergonomic shape for comfortable use plus everyday security features in a durable, lightweight, compact design, you can enhance communication while increasing efficiency and productivity.
Motorola CP185 Features
Built-in Simple Voice Scrambling
Internal VOX
12.5/25 kHz Switchable Channel Spacing
Companding-Expanding (X-Pand™)
8-Character Alphanumeric Display
16 Channels
2 Programmable Side Buttons
3 Programmable Front Buttons
Front Panel Feature and Button Configuring Mode
Battery Saver
Normal and Priority Scan (1 List)
Multi-Channel Capability
High Power
Talkaround Capability
Ergonomically Designed
Busy Channel Lockout
Low Battery Alert
Receive Only Channel
MDC 1200/Quik Call II/DTMF Signaling (Signaling models only)
Programmable Features
Backlight
Reverse Burst
Channel Alias
Scrambling Code Select
Channel Scan
Scrambling On/Off
Keypad Lock
Squelch Level
Monitor
Sticky Monitor
Nuisance Channel Delete
TPL/DPL Enable
Power Level
Volume Set
Repeater / Talkaround
VOX On / Off
Motorola CP185 Models
Standard Models
VHF
AAH03KEF8AA7AN 136-174 MHz, 2-5 Watts, 16 Channels, Display, Limited Keypad
UHF
AAH03RDF8AA7AN 435-480 MHz, 2-4 Watts, 16 Channels, Display, Limited Keypad
Signalling Models
VHF
AAH03KEC4AB7AN 136-174 MHz, 2-5 Watts, 16 Channels, No Display, No Keypad
AAH03KEF4AB7AN 136-174 MHz, 2-5 Watts, 16 Channels, Display, Limited Keypad
UHF
AAH03RDC4AB7AN 435-480 MHz, 2-4 Watts, 16 Channels, No Display, No Keypad
AAH03RDF4AB7AN 435-480 MHz, 2-4 Watts, 16 Channels, Display, Limited Keypad
All Motorola CP185 Models Include:
Standard Li-Ion, 1500 mAh, 7.4V Battery
Rapid Rate Charger (< 3 Hours)
Standard Antenna (VHF Heliflex / UHF Stubby)
2" Spring Action Belt Clip
Quick Reference Guide
2 Year Warranty
Motorola CP185 Accessories
You'll Rethink What's an Accessory – and What's a Necessity
Motorola radios are already best in class, but to help you work at your best, you need enhancements targeted to your specific workplace. Motorola has developed a line of accessories with unique features designed to optimize the performance of your radio in your work environment, unleashing the full power of the industry's most advanced digital radio platform.
As you walk from the production line, across hotel grounds, or to the store stockroom, you can work more easily and efficiently wearing a comfortable, convenient accessory. Combine Motorola's best-in-class radios with accessories to achieve even greater productivity and cost-savings. Together, you'll rethink what's an accessory – and what's a necessity.
That's why it's important to use Motorola tested and certified accessories with your Motorola radios. They're the only ones designed, built and tested with your radio to optimize its performance.
View the Motorola Original Accessories for the Motorola CP185
Please contact the experienced team at Midstate Mobile Radio for more information on our products and services.
You can also call us locally at (609) 888-1234