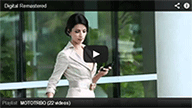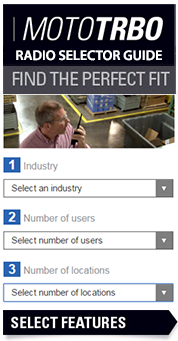 Keep up to date with the latest industry news, subscribe to the Midstate Mobile Radio newsletter. Please enter your email address below.

Motorola CP110
A Powerful Combination of Exceptional Audio Quality and Excellent Durability.
The CP110™ portable two-way radio delivers just what you need to drive your business success: pace-setting performance and durability. It starts with exceptional audio quality enabling essential communication in loud environments. 2000 mW of audio output and other new design enhancements help the CP110 radios deliver audio that is 30% louder than previous Motorola CP100™ radio models. And it keeps on going, with rugged construction to stand up to harsh job-site conditions. The CP110 features a durable metal die-cast chassis. It meets Military 810 C, D, E, F standards and IP54/55 specifications for shock, rain, humidity, salt fog, vibration, sand/dust, temperature shock plus high and low temperature.
The Motorola CP110 brings you a competitive edge in communications to enhance employee efficiency and overall productivity. Affordable and easy to use, it helps you keep operations on schedule, maximize job shift productivity and enhance security – while increasing your customer satisfaction.
Motorola CP110™ Features
The Motorola CP110™ has the following features:
Exceptional Audio Quality
Crisp, clear audio is essential to communication. The CP110 delivers with audio that is 30% louder than previous Motorola CP100 radio models. 2000 mW of audio output, speaker magnetic field reduction, wind-noise reduction and improved RF specifications all contribute to superior audio quality.
Rugged and Water Resistant, Designed for Everyday Industrial Use
Manufactured with a durable metal diecast chassis, the CP110 holds up under demanding conditions. The
CP110 also meets Military 810 C, D, E and F as well as IP54/55 specifications for shock, rain, humidity, salt fog, vibration, sand/dust, temperature shock, plus high and low temperature.
Customer Programming Software (CPS)*
Interfacing with CP110 radios is easier than ever. CPS software enables users to perform various programming functions and allows for direct entry of frequencies. Plus, the CPS software provides access to great features such as Reverse Burst to help eliminate unwanted noise, Radio Reporting to help manage cloning and radio profiles, Manager Lock, Power Select, PL/DPL Defeat and two additional Time-Out Timers.
Power and Coverage**
CP110 UHF—2 Watt model provides coverage of up to 250,000 sq. ft., 20 floors.
CP110 VHF—2 Watt model provides coverage of up to 220,000 sq. ft., 13 floors.
Exceptional Industrial Design
Weighing just 10.3 ounces with the battery, the CP110 is designed to be comfortable to wear all day.
Plus, the user interface makes the radio simple and easy to use—little to no training required.
Flexible Battery Life Solutions***
All CP110 battery packs are designed and manufactured to ensure the durability of your radio. CP110 radios ship with a high capacity LiIon battery that offers up to 24 hours of battery life. Other batteries available for purchase include an ultra high capacity LiIon battery and an alkaline battery kit.
Tri-Color LED Interface
The convenient tri-color LED interface enables the user to easily identify different radio features and radio status.
Easy Cloning
Quickly copy settings from radio to radio with either the Radio-to-Radio Cloning Cable or the Multi-Unit Charger accessories. (Both sold separately.)
Convenient Charging
An easy-to-use drop-in charger keeps radios charged, ready—and centrally located.
Advanced Voice Activation (VOX)
Enjoy the convenience of hands-free operation when used with optional accessories.
* CPS is Windows® XP, Windows 2000 compatible; optional USB cable required.
** Coverage will vary based on terrain, conditions and the radio model used.
*** Battery save feature must be activated for optimal battery life.
Channels
At the touch of a button, workers or supervisors can change channels to talk with different work groups
Models are available with 2 or 16 channels.
Channel Aliasing†
Channel aliasing provides the ability to give each channel a user defined name. (Available on CP110 display models.)
Front Panel Programmability
Five programmable buttons give you quick access to features such as scan list, power select, and manager lock. (Available on CP110 display models.)
†Channel aliasing feature available on display models only.
Excellence in design; Exceptional durability
Rugged and reliable, the CP110 Portable Two-Way Radios undergo rigorous testing in the design process using U.S. Military 810 C, D, E and F Standards - so you can rest assured they hold up under demanding conditions. These tests are designed to simulate the very harshest environments, including:
Blowing Rain
Steady rainfall and wind for 30 minutes on every surface.
Salt Fog
48 hours of exposure.
Vibration
Up to nine hours of exposure to vibration that simulates the rigors that a radio could undergo while being carried or transported.

Blowing Dust
Six hours of blowing dust on all surfaces.
Shock
18 shocks with a minimum G force of 40 G each.
Temperature Storage
Multiple hours of exposure to storage temperatures as low as -67° F and as high as 160° F.
IP54/55 Standard
In addition, CP110 radios are tested to IP54/55 standards - highly demanding tests for water and dust resistance. The IP54/55 tests include subjecting the radio to a high-speed, high-volume shower from all directions for three minutes. In this test, the radio must endure conditions so harsh that a human being could not survive them.
With their Military and IP ratings, CP110 radios have proven they're rugged enough to handle the harsh conditions they'll be exposed to in daily use by your customers—and provide the maximum uptime that helps drive productivity while providing exceptional value.
All Motorola CP110™ Models Include:
One CP110 Portable Two-Way Radio
High Capacity Li-Ion Battery 2200 mAh
Standard Antenna (VHF Helical or UHF Whip)
Spring Action Belt Clip
Standard Charger (Rapid Rate AC Power Supply. Drop-in Tray
and NA Adaptor)
User Guide
SafetySheet
One Year Warranty
Motorola CP110™ Specification Overview
Battery Life (based on 5/5/90 duty cycle) - up to 26 hours
Channels - 16
Cloning - radio-to-radio cloning cable or multi-unit charger
Coverage - UHF: Up to 250,000 sq. feet, 20 floors. VHF: Up to 220,000 sq. feet, 13 floors. Coverage will vary based on terrain, conditions and the radio model used.
Dimensions H x W x L (with standard battery) - 4.5" x 2.2" x 1.8"
Display
Frequency - VHF (150.8–174MHz), UHF (450–470MHz)
Keypad - Limited
Mil Spec - 810 C, D, E, F
Model Includes - One CP110 Portable Two-Way Radio, High Capacity Li-Ion Battery, Spring Action Belt Clip, Charging Adapter, Drop-in Charging Tray, User Guide, Safety Sheet, and 1 Year Limited Warranty
Power - 2W
Technology - Analog
Voice Activation (VOX)
Warranty - One Year Limited Warranty
Weight (with standard battery) - 10.3 oz.
Motorola CP110™ Applications
The CP110™ portable can be used for a variety of applications. Here are a few examples of some key industries:
Construction
Commercial Building Contractors, Special Trade Contractors, Project Managers, General Contractors, Electricians, HVAC, Engineering, Foremen, Site Managers
Education
Administrators, Principals, Teachers, Nurses, Secretaries, Custodians, Maintenance Staff, Security Staff, Crossing Guards, Coaching
Staff, Special Events Staff, Playground Supervisors, Cafeteria and Hall Monitors
Hospitality
General Managers, Front Desk Clerks, Cashiers, Receptionists, Concierge, Bartenders, Bellhops, Valets, Busboys, Housekeeping Staff, Custodians, Night Supervisors, Security Personnel, Groundskeepers, Pool Attendants, Restaurant Staff
Manufacturing
Foremen, Engineers, Supervisors, Secretaries, Managers, Crew, Mechanics, Laborers, Technicians, Shipping and Receiving, Assemblers, Stockmen, Maintenance and Janitorial Crews
Property Management
Owners, Developers, Building and Property Managers, Building Supervisors, Consultants, Engineers, Security Guards, Supervisors, Monitoring Personnel, Night Patrolmen, Physical Access Guards, Maintenance Personnel, Groundskeepers, Appraisers, Guest Services
Retail
Owners, Managers, Buyers, Supervisors, Cashiers, Attendants, Salespeople, Floor Clerks, Stock Clerks, Loaders, Security,
Customer Service
Motorola CP110™ Accessories
Only Motorola Original Products are performance-matched to guarantee the same high standards of quality that you enjoy with your Motorola two-way radio. When you see the Motorola Original logo, you know the products are built and tested to meet the highest standards – yours and Motorola's. Motorola Original products turn your communication system into a personal communication solution for your firms everyday needs.
Create a customized communication solution for your customers' specific needs with CP110 radios and Motorola Original® Accessories.
CP110 audio accessories offer windporting technology which dramatically lessens background noise from high winds and other severe weather conditions.
Download
Motorola CP110™ Brochures
Motorola CP110™ Brochure for Education
Motorola CP110™ Brochure for Construction
Motorola CP110™ Brochure for Hospitality
Motorola CP110™ Brochure for Manufacturing
Motorola CP110™ Brochure for Property Management
Motorola CP110™ Brochure for Retail
Motorola CP110™ Spec Sheets
Motorola CP110™ Display Model Spec Sheet
Motorola CP110™ Non-Display Model Spec Sheet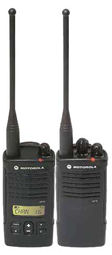 Please contact the experienced team at Midstate Mobile Radio for more information on our products and services.
You can also call us locally at (609) 888-1234