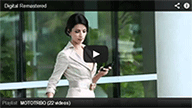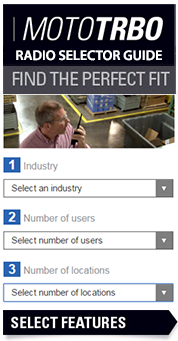 Keep up to date with the latest industry news, subscribe to the Midstate Mobile Radio newsletter. Please enter your email address below.

Motorola SL Series Portable Two-way Radio
Voice | Systems | Data | Enhanced Apps
You're Sleeker And Smarter With Digital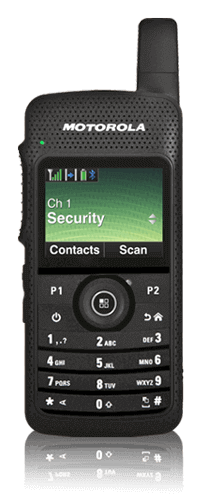 From the concierge desk to the convention center, the MOTOTRBO™ SL Series portable radio keeps you instantly connected and in control. So incredibly thin and light, the SL Series is the ultimate in discreet communications. Versatile and powerful, the SL Series portable radio is designed to meet the communication needs of customers in the hospitality, services, security and airport industries. Weighing as little as your average smartphone, its slim design and forward-thinking features such as Intelligent Audio, integrated Bluetooth and covert mode, enhance your level of professionalism and discretion so you can provide superior customer service and faster response times.
With the MOTOTRBO SL Series, we've remastered digital two-way communications and redefined everything you expect radio to be. Our expanded and complete portfolio of MOTOTRBO portable radios, mobile radios, repeaters, accessories, data applications, software and services can transform your enterprise. The SL Series empowers your people with clearer voice, real-time data and discreet communications so they can collaborate like never before. That's Digital Remastered.
Motorola SL Series Models
The Motorola SL Series is available in the following models:
Motorola SL 7550
AAH81QCN9NA2AN 403-470 MHz, 2 Watts, 1000 Channels
AAH81TCN9NA2AN 450-512 MHz, 2 Watts, 1000 Channels
Motorola SL 7580
AAH81VCN9NB2AN 806-870 MHz, 2 Watts, 1000 Channels
Motorola SL 7590
AAH81WCN9NB2AN 896-941 MHz, 2 Watts, 1000 Channels
Motorola SL Series Features
Dual internal speakers deliver loud, clear audio quality.
Tri-color LED indicator for clear, visible feedback of calling, scanning, roaming and monitoring features.
Contoured push-to-talk button provides comfort and is easy to access.
Four-way navigation disc for easy scrolling through menus and channels (supports up to 1,000 channels).
Three programmable option buttons for quick access to frequently used features; ability to program up to nine of your favorite features into a single programmable button; also supports emergency call.
Audio connector port supports discreet wired audio accessories (wireless Bluetooth® audio also available).
Built-in photosensor intuitively adjusts backlighting on the screen to optimize viewing in all types of conditions; special "day/night mode" changes screen and illuminates icons to make them clear and readable in varying light conditions.
Large, high-definition, five-line, color display offers high clarity and resolution.
Intelligent Audio feature automatically adjusts the radio volume according to the environment's noise level.
Innovative antenna design optimizes range performance.
Additional Features
2W DMR digital radio.
Weighs less than half of a standard two-way radio.
Discreet communications; covert mode setting and vibrate alert feature for increased security and privacy, eliminates guest disturbances.
Customizable voice announcement provides audible confirmation of channel or zone changes or programmable button statuses, without having to view the radio display.
Send quick text messages including customizable and pre-programmed messages.
Enhanced work order ticket management feature simplifies use and improves work order ticket response time.
Systems Supported
All Motorola SL Series models include:
BT90 1800 mAh Li-Ion Hi Cap Battery
Micro USB Charger, Non Vehicular
Antenna (pre-installed)
Carry Holder
Quick Reference Guide/Safety Booklet
Two-Year Warranty
Motorola SL Series Accessories
You'll Rethink What's an Accessory – and What's a Necessity
Motorola radios are already best in class, but to help you work at your best, you need enhancements targeted to your specific workplace. Motorola has developed a line of accessories with unique features designed to optimize the performance of your radio in your work environment, unleashing the full power of the industry's most advanced digital radio platform.
As you walk from the production line, across hotel grounds, or to the store stockroom, you can work more easily and efficiently wearing a comfortable, convenient accessory. Combine Motorola's best-in-class radios with accessories to achieve even greater productivity and cost-savings. Together, you'll rethink what's an accessory – and what's a necessity.
That's why it's important to use Motorola tested and certified accessories with your Motorola radios. They're the only ones designed, built and tested with your radio to optimize its performance.
View the Motorola Original Accessories for the Motorola SL 7000 Series
Motorola SL Series Downloads
Application Briefs
Brochures
Case Studies
White Papers
Please contact the experienced team at Midstate Mobile Radio for more information on our products and services.
You can also call us locally at (609) 888-1234