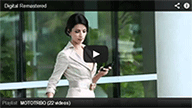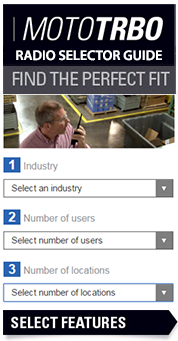 Keep up to date with the latest industry news, subscribe to the Midstate Mobile Radio newsletter. Please enter your email address below.

Motorola CM Series Mobile Radio Accessories
The Power of Your Radio Unleashed
Simple, clear voice communication is a "must have" for your operation. Motorola's radio portfolio is renowned for clearly better connections and workforce collaborations. Motorola realizes that to help you excel in your job you need accessories that match the performance of your Motorola radios - that truly fit your work environment. When you use our accessories with your radios, you are simply more efficient, and safer.
That's why it's important to use Motorola Original® accessories for your Motorola CM Digital Series Mobile Radio. They're the only ones designed, built and tested with your Motorola radio to optimize its performance. Only Motorola accessories unleash the full power of radio.
Combine Motorola's best-in-class radios with Motorola accessories to achieve even greater efficiency and cost savings. Together, you'll rethink what's an accessory - and what's a necessity.
Contact us with any questions you may have on the accessories listed below.
Antennas
VHF Antennas
HAD4006

VHF 1/4 Wave Antenna, 136-144 MHz

HAD4007

VHF 1/4 Wave Antenna, 144-150.8 MHz

HAD4008

VHF 1/4 Wave Antenna, 150.8-162 MHz

HAD4009

VHF 1/4 Wave Antenna, 162-174 MHz

HAD4022

VHF Wideband Antenna 3.0 dB Gain, 136-174 MHz
UHF Antennas
HAE4002

UHF 403-430 MHz, 1/4 Wave Roof Mount, Mini-U

HAE4003

UHF 1/4 Wave Antenna, 450-470 MHz

HAE4010

UHF 406-420 MHz, 3.5 dB Gain, Roof Mount, Mini-U

HAE4011

UHF 450-470 MHz, 3.5 dB Gain, Roof Mount, Mini-U

HAE6022

UHF, 403-527 MHz, 2 dB Gain, Through-hole Mount, Mini-U

RAE4004ARB

UHF 445-470 MHz, 5 dB Gain, Roof Mount, Mini-U (with base)
Installation, Cables and Mounting Accessories
Installation & Mounting Accessories
RLN6466

Low Profile Trunnion Kit

RLN6467

High Profile Trunnion Kit

RLN6468

Key Lock Trunnion Kit

FTN6083

In-Dash Mounting Kit - DIN

HKN4137

Power Cable to Battery - 10 foot, 15 amp 14 AWG

HKN4191

Power Cable to Battery - 10 foot, 20 amp 12 AWG

HKN4192

Power Cable to Battery - 20 foot, 20 amp 10 AWG

HKN9327

Ignition Sense Cable

3012045001

Trunnion Mounting Screws
Cables & Connectors
PMKN4147

Mobile Front Programming Cable

PMKN4151

Mobile Rear Accessory Connector Universal Cable

GMBN1021

Rear Accessory Connector Seal with Connector and Pins

HLN9457

16 Pin Accessory Connector Kit

PMLN5620

Connector Extender, 20 pieces
Microphones and Audio Accessories
PMMN4090

Standard Compact Microphone

PMMN4091

Heavy-Duty Microphone

PMMN4089

Keypad Microphone

PMLN6481

Telephone Style Handset

GMMN4065

Visor Microphone

PMMN4098

Desktop Microphone
Mobile Microphones Accessories
HLN9073

Microphone Hang-Up Clip (requires installation)

HLN9414

Universal Microphone Hang-Up Clip (no installation require)
Vehicle Remote PTT Solutions
RLN4836

Emergency Footswitch can be used with a visor microphone GMMN4065

RLN4856

Remote Mount Footswitch Push-to-Talk to interface with your visor microphone GMN4065

RLN4857

Remote Mount Pushbutton Push-to-Talk to interface with your visor microphone GMN4065
Public Address and Speakers
HSN8145

7.5W External Speaker

RSN4001

13W External Speaker

GMKN4084

Speaker Extension Cable
Please contact the experienced team at Midstate Mobile Radio for more information on our products and services.
You can also call us locally at (609) 888-1234