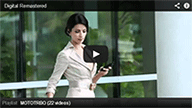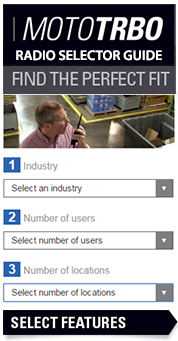 Keep up to date with the latest industry news, subscribe to the Midstate Mobile Radio newsletter. Please enter your email address below.

Motorola SL300 Series Accessories
The Power of Your Radio Unleashed
Simple, clear voice communication is a "must have" for your operation. Motorola's radio portfolio is renowned for clearly better connections and workforce collaborations. Motorola realizes that to help you excel in your job you need accessories that match the performance of your Motorola radios - that truly fit your work environment. When you use our accessories with your radios, you are simply more efficient, and safer.
That's why it's important to use Motorola Original® accessories for your Motorola MOTORTRBO SL300 Portable Radio. They're the only ones designed, built and tested with your Motorola radio to optimize its performance. Only Motorola accessories unleash the full power of radio.
Combine Motorola's best-in-class radios with Motorola accessories to achieve even greater efficiency and cost savings. Together, you'll rethink what's an accessory - and what's a necessity.
Contact us with any questions you may have on the accessories listed below.
Antennas
UHF Antennas
PMAE4093

UHF Stubby Antenna (403-425 MHz), 4.5 cm

PMAE4094

UHF Stubby Antenna (420-445 MHz), 4.5 cm

PMAE4095

UHF Stubby Antenna (435-470 MHz), 4.5 cm
VHF Antennas
PMAD4144

VHF Stubby Antenna (136-144 MHz), 5 cm

PMAD4145

VHF Stubby Antenna (144-156 MHz), 5 cm

PMAD4146

VHF Stubby Antenna (156-174 MHz), 5 cm
Audio Accessories
Surveillance Accessories and Earpieces
PMLN7157

2-Wire Surveillance Kit with translucent tube, black

PMLN7158

1-Wire Surveillance Kit with in-line microphone and push-to-talk, black
Earpieces & Mag One™ Accessories
PMLN7189

Swivel Earpiece with in-line microphone and push-to-talk

PMLN7156

Mag One Earbud with in-line microphone and push-to-talk

PMLN7159

Adjustable D-style earpiece with in-line microphone and push-to-talk, black
Batteries
Motorola Original® Two-Way Radio Batteries
PMNN4468

BT100x Li-Ion 2200 mAh battery

PMLN7074

Replacement Battery Cover
Chargers and Reconditioners
Charger Solutions
25009298001

Micro-USB Single-Unit Rapid Rate 5V/1A, Plug-In Power Supply, 5W, 100V-240V (US plug)

PMLN7101

Six-Pocket Multi-Unit Rapid Rate Charger, 90V-264V (US plug)

PMLN7109

Single-Unit Rapid Rate Charger 5V/1A, 5W, 100V-240V (US Plug)

CB000262A01

Micro USB Programming Cable
Carry Solutions
PMLN7190

Carry Holster with Swivel Belt Clip

PMLN7128

Heavy-Duty Swivel Belt Clip

PMLN6074

Nylon Wrist Strap

PMLN7076

Flexible Quick Release Hand Strap

HLN9985

Waterproof Bag with large strap for securely carrying Motorola two-way radios
Please contact the experienced team at Midstate Mobile Radio for more information on our products and services.
You can also call us locally at (609) 888-1234